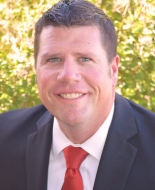 Get home insurance coverage options in Belgrade, MT
from State Farm® insurance agent
Ty Elliot
See reviews
Get a home insurance quote
Protect your biggest investment with home insurance coverage that meets your needs and budget.
Home insurance discounts and savings
Choose State Farm and save! As a State Farm customer, you could qualify for one or more of the many home insurance discounts we offer, including:
Multiple line
Bundle and save! When you purchase more than one insurance policy from State Farm, you may be eligible for home and auto insurance premium discounts.
Home security
You may qualify for home insurance discounts if you have installed fire, smoke, or burglar alarms or any other home monitoring system.
Roofing¹
If you use certain impact-resistant roofing products, like hail-resistant shingles or class 4 shingles, you may be eligible for a discount.2 Please check with your State Farm agent before installing a new roof.
Discounts vary by state. Contact your State Farm agent determine which discounts are available in your area.
1 To be eligible for a reduction in your homeowners insurance premiums, you will need to complete the Roofing installation information and certification form.
2 Premium reductions are not available for roofs that have been overlaid onto existing roofs, except for certain qualifying metal roofs. For a list of qualifying roofing products and the states where discounts are available, please view the State Farm qualifying roofing products listing.
About me
State Farm insurance agent since 2001
Agent license MT-961855
Agency for Belgrade Bozeman Gallatin Valley since 2001
State Farm Lifetime Presidents Club Member
Auto, Home, Life Insurance
Belgrade Booster Club Member
Office details
Address
403 Gallatin Farmers Ave, Ste 101, Belgrade, MT 59714
See map and directions
Office hours
| | |
| --- | --- |
| Sunday | Closed |
| Monday | 09:00AM-05:00PM |
| Tuesday | 09:00AM-05:00PM |
| Wednesday | 09:00AM-05:00PM |
| Thursday | 09:00AM-05:00PM |
| Friday | 09:00AM-05:00PM |
| Saturday | Closed |
Insurance products
Auto
Home
Property
Business
Life
Health
Specialty products
Behind Lube Alley – Belgrade.
Recent reviews
Even though State Farm is A large corporate company they do treat local business and people right.
Ty Elliot and his staff make doing business very easy. They are all super friendly and willing to help. I am very satisfied!
I have had insurance with them for over 25 years